Instant Zen
Bonsai Potato - Zen Without the Wait!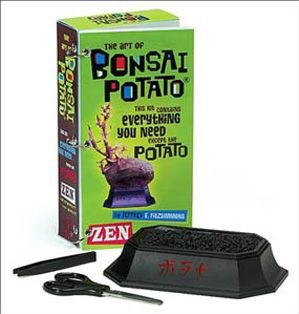 This seems like the perfect place to make the big announcement. I'm very excited about this. My first Bonsai Potato exhibit will be next month and you're all invited!

UPDATE: Unfortunately, the show has been cancelled as a couple of squirrels got into my garage and ate the art. A lifetime's work down the drain.