But The Meat's a Better Defender
Soccer team trades player ... for meat - Soccer - MSNBC.com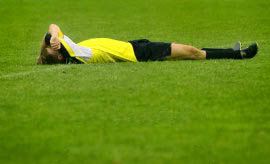 "Romanian second division soccer club UT Arad sold a player in exchange for 33 pounds of meat, local sport daily Pro Sport reported on Monday.





However, the deal turned out badly for fourth-division Regal Horia, because defender Marius Cioara decided to end his soccer career and find a job in agriculture or construction in Spain.





"We are upset because we lost twice -- firstly because we lost a good player and secondly because we lost our team's food for a whole week," a Regal Horia official was quoted as saying by the daily in its electronic edition."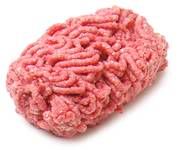 At what point in his career do you think it occurred to this guy that he's not exactly Pelé? I think when you get traded for some meat but decide to retire instead and the team that traded you is bummed out that they aren't getting the meat, that pretty much let's you know where you stand.